Everyone is welcome regardless of age and ability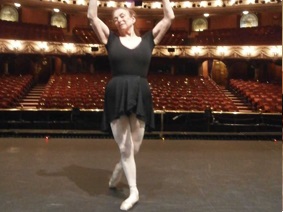 We offer one to one Ballet coaching in a small private studio in Caversham.
Email to find out more informaton:  info@AdultDance.co.uk
Ballet is elegant, beautiful and one of the best body conditionings you could wish for. You will learn the basics of ballet technique, the vocabulary and the fundamental steps. Classes are for both novice and experienced dancers, there is no upper or lower age limit. Everyone is welcome regardless of age.
Our classes will help improve your mobility, posture, co-ordination and energy levels.
Most importantly, ballet classes are an opportunity to have fun and enjoy the sense of well-being that dance brings.
Wear comfortable clothing. You will require soft ballet shoes.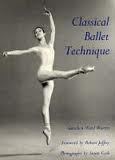 If you want a book about ballet technique
with everything in it, there's one called:
"Classical Ballet Technique" by Gretchen Ward Warren,
ISBN 0-8130-0945-6
it's not cheap, but it is excellent.
Adult Ballet Class Timetable
Caversham Hall
St John's Road, Caversham, RG4 5AN
Caversham Hall
St John's Road, Caversham, RG4 5AN
Caversham Methodist Church Hall,
Gosbrook Road (Entrance in Ardler Road), RG4 8EB
Caversham Methodist Church Hall,
Gosbrook Road (Entrance in Ardler Road), RG4 8EB